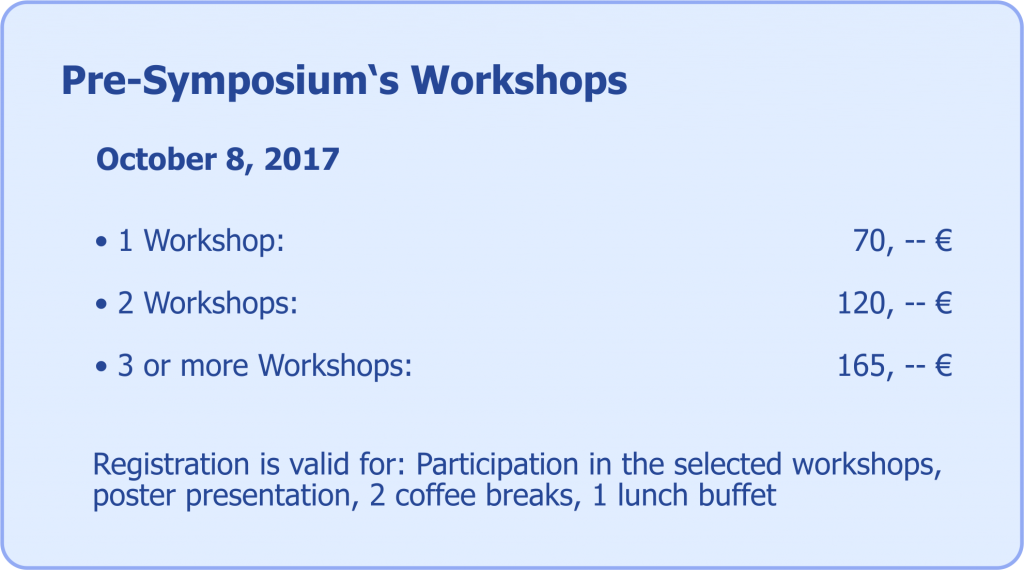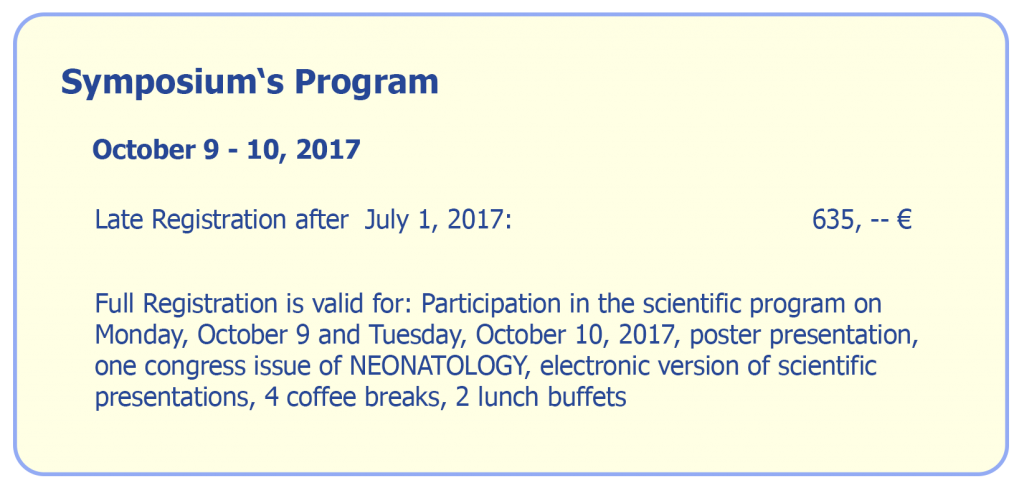 Participants from low-income, lower-middle income and upper-middle income countries will be offered
a special rate for the symposium and the workshops. Please ask for information.

All fees include Value Added Tax [Vat]
Registration
Registration on spot
at the Entrance Foyer of the Congress Centre Würzburg (CCW)*
*Phone : +49 931 30 53 750
Method of Payment
− Bank transfer (after receipt of invoice)
   CTW Congress • Tourismus • Würzburg
   Sparkasse Mainfranken
   BIC: BYLADEM1SWU, IBAN: DE19 790 500 00 00 440 11 609
− Credit Card (Eurocard/Mastercard and Visa)
General Terms and Conditions
Payment
All bank charges are to the participant's own account. On all transfer forms the reference "Recent Advances 2017" and the name of the participant as well as the number of the invoice have to be indicated.
Cancellation Policy
Any cancellation must be sent in written form to Congress • Tourismus • Würzburg. If received before September 1, 2017, the conference fee will be refunded, however the handling fee is 30,-- EUR (incl. VAT). If received after September 1, 2017, conference fee is not refundable.
Liability
Congress • Tourismus • Würzburg acts as an agent for each supplier and can therefore not be held responsible for any deficiency in services provided by the suppliers.
Force Majeure
Congress • Tourismus • Würzburg can not be held responsible for cancellation of the congress or parts of the congress due to force majeure.
Place of Jurisdiction
Würzburg, Germany